What's Happening
Guyer HS 7501 Teasley ln
Denton Tx 76210

Gym located Back of school by the fieldhouse
---
It wasn't an upset, put the Team Texas vs Team Teague matchup right out of the gate on Saturday was very competitive, required overtime, and really set the tone for the entire day. Despite the efforts ofMike Moreno (6'5/PF/KY/2019), the stellar guard play of Tyrees Maxey, Chris Harris and Devion Harmon proved too much for the Indiana-based Teague.

Chris Harris Jr. is a lean and very athletic shooting guard that is an explosive finisher on the break. He is a next level shooter with deep range and the ability to shoot over smaller defenders and to go by bigger ones. He has in the gym range and showed in Session I showed that he is one of the most natural and prolific scorers in the class.

Competing with the top ranked Team Texas Elite squad he plays a strong and physical brand of basketball; as well we notice a non-stop motor exemplifying his terrific endurance. His physical style was apparent and he impacted the game on both ends of the floor again without showing signs of fatigue. He's a high level defender, capable of locking up on the perimeter, and can also come down the other end and make the defense pay a high price as shown by his multiple 20+ point performances topping with a 28 point effort on day I.

Harris Jr. is flat out a gifted scorer who can convert buckets at all three levels. Working off the catch and triple threat position he was dynamic beyond the arch – but has also master at a high level the use of the mid-range game. Yes he knocked down many from distance but what may have been even more impressive was his ability to use both hands while pressing the paint. There are not may natural jump shooters like this on the circuit and though we may not be seeing Harris Jr. for any other sessions as this was a special session appearance he made a unforgettable impression and proved that his national reputation and ranking is trending upwards.
---
February 21st, 2015 10:44
Kyla Frenchers Kansas native was one of the Best 5th graders we had at the Lone Star Prep Spotlight Elite Skills Showcase! iBallUniversity had a pleasure watching this young lady and look forward to hearing about her as the years go by.
---
February 16th, 2015 09:53
iBallUniversity trainies are well prepared for the frosh/soph camp even though there 8th graders! iBallU gets you ahead of the Game!
---
Happened on February 16th, 2015
TEXAS HUSTLE TRYOUTS!!!!!!!!!!
February 16th,17th (6pm-8pm)
19th (6pm-7pm)

February 19th 7:15 PLAYER COMMITMENT MEETING
ALL TRYOUTS ARE HELD AT
Forney Sports Center
12950 FM 1641
Forney,Tx 75126

View More - http://iballuniversity.com/texas-hustle-tryouts
---
Request a free demo of your website. Get it delivered within 48 hours. The most...
iBalluniversitys own Lauren Prather a freshmen on varsity at Bishop Dunne High School in Dallas Texas. She is averaging 10pts 3ast 2,3stl iBallU would like to congratulate Lauren on a wonderful job and Keep up the Good work!
---
---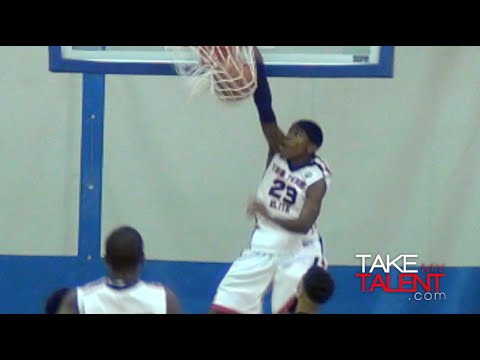 ---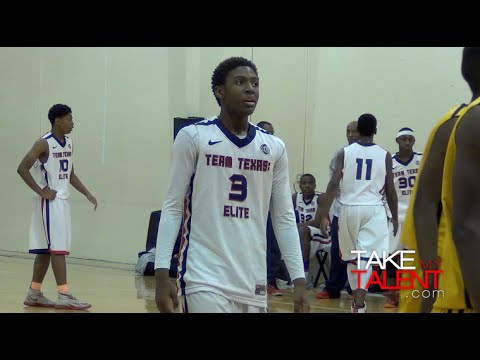 ---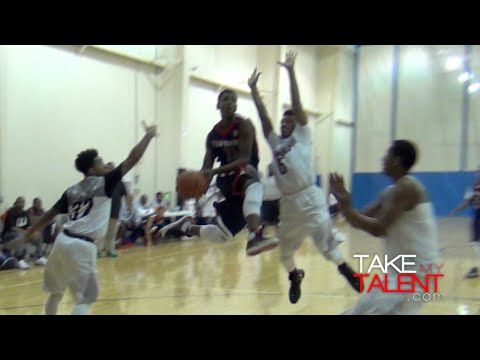 Chris Harris Jr

(Team Texas): Lethal shooter that scores at a high level. Harris Jr. runs the lanes well in transition and finds the open spots in the half court game. He has the ability to create for himself and others.

His game is very mature. He is tough to stop in one on one scenarios. It's like he knows what to do before he even gets the ball. Has college distance range and some.
---
THE OFFICIAL WEBSITE OF
iBALL UNIVERSITY
iBallUniversity is a basketball training company that focuses on teaching DETAIL and DEVELOPING EACH PLAYER! We put emphasis on individual improvement. With our innovating training using medicine small basketballs and Rip Cones made by ImPossible Training! It has taken our training to a Whole New Level! We train athletes from grassroots to Pros. We provide personal small and large groups as well as team training.
Loading...